What Is the Meaning of Extra Care Housing?
Category Housing for Elderly People
What Is the Meaning of Extra Care Housing?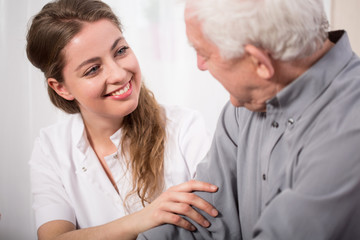 As our society ages and the demand for senior housing options increases, it's essential to understand various forms of senior living arrangements. "Extra care housing" is a term often used in this context, and it represents a unique and increasingly popular type of senior housing. In this article, we will explore the meaning and key features of extra care housing, shedding light on how it differs from other senior living arrangements.
Defining Extra Care Housing
Extra care housing, also known as assisted living or sheltered housing, is a specialized form of senior housing designed to provide a balance between independent living and the necessary support and care that older adults may require. It is particularly suitable for seniors who are no longer comfortable living in their own homes due to age-related health concerns but do not require the level of care provided in a nursing home.
Key Features of Extra Care Housing
Private Accommodations: Residents of extra care housing typically have their own private apartments or rooms. This allows them to maintain their independence and privacy while enjoying a sense of ownership and comfort.

Personalized Care: Extra care housing facilities offer varying levels of support and care, depending on individual needs. Caregivers are available to assist with daily activities such as bathing, dressing, medication management, and meal preparation, ensuring that residents receive the help they need to maintain their well-being.

Social Interaction: Extra care housing often promotes socialization and community engagement. Residents have opportunities to participate in a range of activities and events, fostering meaningful connections with their peers. This social interaction is essential for mental and emotional well-being.

Security and Safety: Safety is a top priority in extra care housing. These facilities typically feature 24/7 security, emergency call systems, and staff trained to respond to medical emergencies promptly. Residents and their families have peace of mind knowing that they are in a secure environment.

Access to Healthcare Services: Extra care housing may offer on-site or nearby access to healthcare services, including doctors, nurses, and therapists. This proximity to medical care ensures that residents can address their healthcare needs effectively.

Dining Services: Many extra care housing facilities provide communal dining services, offering residents nutritious meals that cater to dietary preferences and restrictions. These communal meals also serve as an opportunity for socialization.

Housekeeping and Maintenance: Residents benefit from housekeeping and maintenance services, which help maintain a clean and safe living environment. This relieves them of the burden of household chores, allowing them to enjoy a worry-free lifestyle.

Peace of Mind for Families: Families of seniors in extra care housing can rest assured that their loved ones are receiving appropriate care and support. This peace of mind can significantly reduce the stress and concerns associated with caregiving.
Extra care housing represents a thoughtful and balanced approach to senior living. It offers seniors the opportunity to maintain their independence while receiving the necessary support and care tailored to their unique needs. Understanding the meaning and key features of extra care housing is essential for both seniors seeking comfortable living arrangements and their families searching for the right housing option. It provides an attractive and viable solution for seniors looking to enjoy their golden years with the right balance of autonomy and support.
Do you need a retirement home for yourself or your loved one?
Share this article :

Find suitable accomodation for senior citizens