Accessible Adventures: Vacation Ideas for Seniors with Limited Mobility
Category Vacations For Elderly
Accessible Adventures: Vacation Ideas for Seniors with Limited Mobility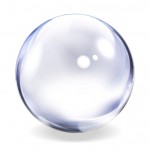 Travel knows no age limits, and even seniors with limited mobility can embark on memorable adventures. When it comes to planning a vacation, it's essential to consider destinations and experiences that cater to your specific needs. In this article, we'll showcase vacation ideas that are tailored to seniors with mobility challenges, highlighting accessible attractions and accommodations.
Destinations for Accessible Adventures
San Diego, California: San Diego is renowned for its accessibility. The city features numerous wheelchair-friendly beaches, parks, and attractions, including the San Diego Zoo, which offers scooters and guided tours for mobility-impaired visitors.

Barcelona, Spain: Barcelona's commitment to accessibility has made it an excellent destination for seniors with limited mobility. The city provides accessible public transportation, well-maintained sidewalks, and attractions like Park Guell and the Sagrada Familia with accessible features.

Copenhagen, Denmark: Copenhagen is a remarkably wheelchair-friendly city with accessible public transportation and attractions such as Tivoli Gardens, the National Museum, and the Round Tower.

Sydney, Australia: Sydney offers accessible ferries and numerous attractions with accommodations for those with mobility challenges. The Sydney Opera House and Taronga Zoo are among the city's accessible highlights.

Honolulu, Hawaii: The tropical paradise of Honolulu is committed to accessibility, offering wheelchair-accessible beaches, trails, and attractions such as the Pearl Harbor National Memorial and the Waikiki Aquarium.
Accessible Accommodations
Accessible Hotels: Seek accommodations in hotels that offer accessible rooms with features like roll-in showers, grab bars, and wheelchair ramps.

Vacation Rentals: Consider renting accessible vacation homes or apartments with features such as widened doorways and accessible bathrooms.

Cruise Ships: Many cruise lines provide accessible cabins, ramps, elevators, and personalized assistance for seniors with mobility challenges.

All-Inclusive Resorts: Some all-inclusive resorts offer accessibility features, making it easier for seniors to navigate the property and enjoy their stay.
Accessible Attractions and Activities
Museums and Art Galleries: Many museums and art galleries offer accessible features like ramps, elevators, and guided tours for seniors with limited mobility.

Botanical Gardens: Enjoy the tranquility of accessible botanical gardens and parks with paved paths and benches for resting.

Cultural Shows and Performances: Some theaters and cultural venues provide accessible seating and accommodations for seniors with mobility challenges.

Accessible Tours: Look for guided tours specifically designed for individuals with limited mobility, which often include transportation with wheelchair lifts.

Adaptive Sports: Consider destinations that offer adaptive sports such as accessible snorkeling, kayaking, or beach wheelchairs.
Planning an accessible adventure requires thoughtful consideration of destinations, accommodations, and attractions. With the right preparations, seniors with limited mobility can enjoy enriching and fulfilling travel experiences, making memories that last a lifetime.
Do you need a retirement home for yourself or your loved one?
Share this article :

Find suitable accomodation for senior citizens