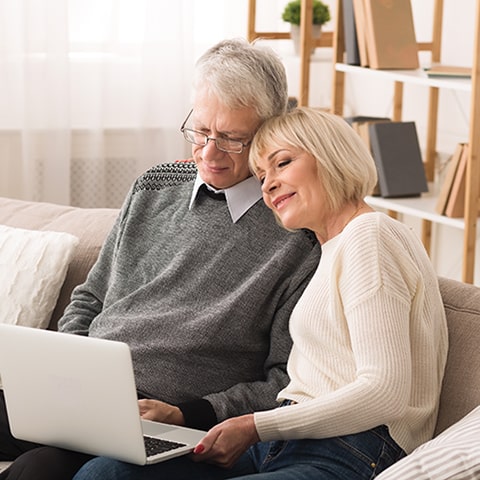 Residential Home
A residential care home is designed to enable an elderly or vulnerable person to maintain an independent lifestyle, offering support where required. These people may need help with daily tasks such as washing, dressing, and mobility. They may experience health issues or disabilities that stem from old age and require attention from visiting health professionals. However, it is important that they are relatively independent with no major medical conditions that demand the full-time attention of a nurse practitioner. 
For those who meet these health and functional standards of 'low' care needs, this lifestyle is an ideal one. Residents can enjoy an independent daily routine with the freedom to pick their choice of food, activities, and entertainment. They can personalize their rooms to suit their preferences, partake in social and recreational activities, and host visitors at their own discretion. Chores like cooking, cleaning, and laundry are the responsibility of the staff, easing the physical burdens of their daily lives. Residential homes often boast impressive facilities such as hair salons, cafes, libraries, and beautifully landscaped grounds. 
These care homes are usually staffed by carers trained to tend to the daily needs of elderly or vulnerable people. These needs may include washing, dressing, feeding, toileting and administering medication. Whilst staff members are not trained to treat complex medical conditions, residential homes will have effective systems in place to ensure residents can be treated by visiting health professionals and GP's or accompanied to medical appointments when the need arises. 
There are many different types of residential care homes across England, ranging in size, luxuriousness, and levels of care provided. Researching these options will help ensure your loved one is placed in the setting most suited to their individual needs with as much or as little intervention as is required. Once the right fit has been identified, a residential care home is an excellent way to enable an elderly or disabled person to enjoy 24/hour support and care whilst continuing to live a meaningful and productive life. 
 Nursing Home
Nursing homes provide care for people who suffer from more severe medical conditions that affect their ability to function daily. At a nursing home, a resident will be offered more than just assistance with basic needs. Fully trained and qualified nurses are on site to monitor and treat conditions that require constant medical attention. Care plans are tailored to the needs of the individual resident with specialist equipment and beds often required. Many residents are highly dependent, struggling with immobility and a range of physical or mental disabilities. 
Many nursing homes are catering patients with specific conditions such as dementia, mental illness, or cancer, whereas others deal with a range of diseases and disabilities. The obvious advantage to selecting a nursing home that provides specialist care for a specific condition is that they are equipped to deal with advanced stages of that disease and may offer an expert level of care to that sector.
Nursing homes provide the same 24-hour care and support as residential homes but are also equipped to look after patients with more complex needs. For this reason, funding a stay at a nursing home is more expensive than one in a residential care home. The average cost of care in residential homes is £704 per week compared to the higher figure of £888 weekly at a nursing care home. The numbers vary according to the level of care needed and the area you live in, with care homes across London being more expensive.
Specialist dementia care units
When looking for suitable accommodation for a person with dementia, it's important to consider care homes that cater specifically to this condition. However, this does not have to be a specialist care home only. Many care homes have separate dementia units on site, known as EMI (short for Elderly Mentally Infirm) or more widely known today as 'specialist dementia care units'. This unit will usually be located on a separate floor or wing and staffed 24-hours a day by specially trained nurses. Most residents in such units will be in the later stages of Alzheimers and other forms of dementia and are therefore in greater need of day-to-day assistance and careful monitoring. EMI units will be designed with much consideration for the safety and well-being of the residents, utilizing colors and simple building plans to help with familiarity as well as secure entrances and exits to protect wandering residents. The benefit of a special unit located within a regular care home is that a resident is able to move between units at the same facility as their care needs change.
In order to determine what kind of care is needed for you or your loved one, it is useful to undergo a Needs Assessment. This is arranged with your local authority and its purpose is to identify the level of care required for the individual to lead the healthiest and safest lifestyle possible.
Are you looking for a care home in England? 
Don't hesitate to contact us on our local number: 0203 608 0055. We can help you choose the right establishment for you and assist you in your search.
Do you need a retirement home or nursing home for yourself or your loved one? Please fill out the following form:
Why do you need Senior Home Plus?
Aide personnalisée. Démarches facilitées. Et c'est gratuit !
Un service 100% gratuit pour les familles
Un conseiller dédié tout au long des recherches
Une recherche ciblée en fonction des besoins
Un large panel de solutions proposées
93% des familles conseillées nous recommandent
Plus de 2000 établissements partout en France